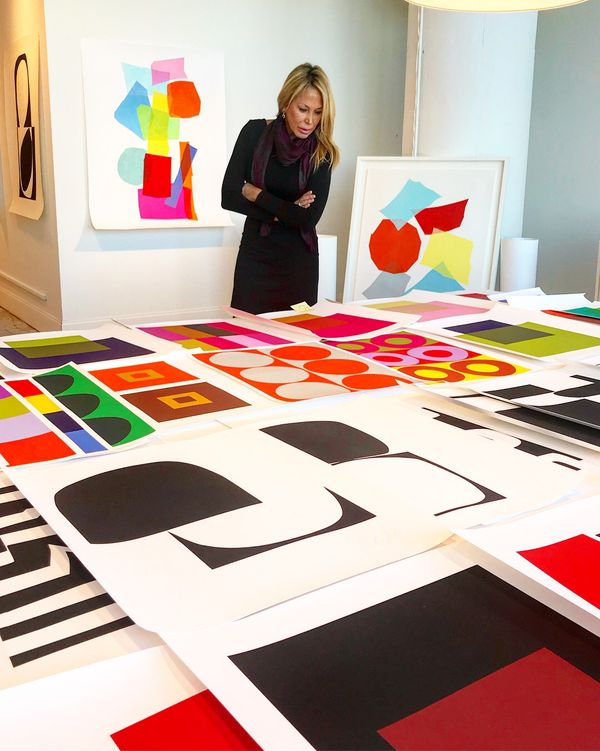 Emily Santangelo has worldwide experience in the acquisition, commission and sale of fine art for individuals and corporations for over 20 years. Founder and President of Emily Fine Art Inc. she has built a company that offers art services nationwide to major corporations, real estate developers, renowned architects and movie production companies. Her credits include projects with MITIMCO, Strada Investment Group, Toll Brothers City Living, Equity Residential, New England Development, Oxford Properties, Samuels & Associates, Bank Leumi USA, Disney and Miramax Films.
She is responsible for the commission and installation of monumental sculptures across the country; most notably, "Urban Rattle," by Charlie Hewitt on the Highline at Ten23 Apartments in New York. Since its installation in 2012 it has become an iconic part of NYC's Park in the Sky.
EFA services corporations and individuals in collection development through hands-on service. Emily personally oversees procurement, delivery, curation and installation of every project. At Emily Fine Art she helps investors build meaningful and financially rewarding portfolios through the acquisition of fine art.
Emily is a proud Board Member of the Rema Hort Mann Foundation. RHMF is a dynamic and effective organization, acting as an advocate for emerging artists and a bedrock of support for individuals suffering from cancer. She has previously served on the Brooklyn Museum's Board of Advisors, Snug Harbor Cultural Center and was talent liaison for the March of Dimes.