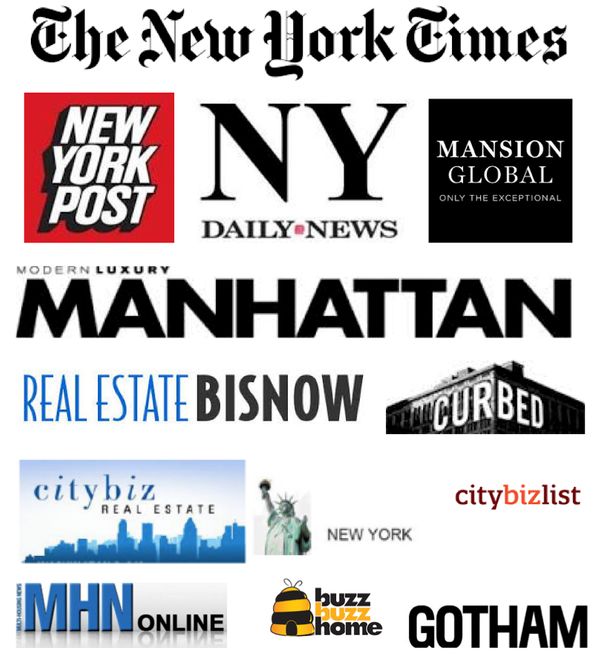 Hotel Spaces: White Elephant Palm Beach, Florida

The transformation of a historic, 100-year-old regional treasure has seen the emergence of a new and contemporary kid on the Palm Beach block. We take a look at the fun and fancy-free White Elephant, which has just opened its doors to the public. (read the full article here)

Sleeper: Hospitality Experience & Design

Nantucket's White Elephant opens a sister property in Florida, where a museum- worthy art collection takes centerstage. (read the full article here)

A Revival Mediterranean Style Hotel in Palm Beach

Elkus Manfredi Architects have breathed new life into a historic Palm Beach hotel, respecting its Mediterranean Renaissance architecture, but with a fresh and contemporary image. (read the full article here)

For More and More Developers, Home is Where the Art is

In residential real estate, art and commerce have formed a partnership for the pursuit of profit. (read the full article here)

Mansion Global: The Art of a Deal: Miami Brokers Use Art Basel to Sell Real Estate

$28.5M home relisted with $15 million yacht filled with art, just in time for annual fest. (read the full article here)
CityBizList: Toll Brothers City Living Hosts Art Exhibition At Pierhouse For Sculptor Henry Richardson

On Wednesday April 5, 2017, Toll Brothers City Living hosted a glass sculpture exhibition by artist Henry Richardson at Pierhouse in Brooklyn Bridge Park. (read the full article here)
The Art of a Deal: Miami Brokers Use Art Basel to Sell Real Estate

$28.5M home relisted with $15 million yacht filled with art, just in time for annual fest (read the full article here)
Gotham Magazine: State of the Art
The hottest selling point for New York City real estate? Specially curated art. Gotham got the stats from three trailblazers merging the two worlds. (read the full article here)
Modern Luxury: For Art's Sake
Residential developers are investing in big-name public art for everyone to enjoy, proving that in today's luxury market, art isn't just for private eyes. (read the full article here)
The Real Deal: For The Love of Art
Residential developers increasingly add art to buildings to boost cache — and prices. (read the full article here)
NY Daily News: Developers filling up fancy skyscrapers with bold new works.
Art curators, who've long operated galleries and filled out shopping lists for high-net-worth clients are now turning their hand to real estate projects (read the full article here)
CityBizList: Toll Brothers City Living Hosts World-Renowned Architect Christian de Portzamparc At 400 Park Avenue South
On May 27th, Toll Brothers City Living, the urban development division of Toll Brothers, Inc., the nation's leading builder of luxury homes, hosted an intimate evening at 400 Park Avenue South, the new condominium building located in NoMad, with Christian de Portzamparc, the building's famed architect. (read the full article here)
CityBizList: Toll Brothers City Living Hosts "Empire Of Glass" Art Exhibition By John D'agostino At 400 Park Avenue
Toll Brothers City Living, the urban development division of Toll Brothers, Inc., the nation's leading builder of luxury homes, recently hosted artist John D'Agostino's "Empire of Glass" exhibition curated by art consultant Emily Santangelo of Emily Fine art at 400 Park Avenue South, the a new 40-story hybrid rental/condominium designed by Pritzker-prize winning architect Christian de Portzamparc. (read the full article here)
BuzzBuzz: John D'Agostino art exhibit featured at 400 Park Avenue South
New York City's luxury developers are constantly innovating — discovering new ways to engage their consumers and communities. Toll Brothers City Living, the urban development division of Toll Brothers, Inc. did just this when they hosted John D'Agostino's "Empire of Glass" exhibition at 400 Park Avenue South. (read the full article here)
Asbury Park Press: "Getting Ahead: Colts Neck woman moves in the world of art" (read the full article here)
"While growing up in Staten Island, if you told me that one day I would be working in the world of art, I would not have believed you. Wall Street was what I was aiming for. I was a finance major in college."
We are proud to announce that Stephen S. Gross was awarded with an Honorable Mention in Nature in the International Photography Awards 2012. See his entry, Silent World, on the IPA website here. Congratulations Stephen!
The New York Times: "Close Quarters on the High Line" (See the clipping from the paper here) (Read full article online here)
"VISITORS to the High Line often marvel at the panorama the elevated park affords: open-sky views across the Hudson River, an unbroken sightline up 10th Avenue to Midtown and beyond. But in recent months, in a section of the High Line around 23rd Street, a more intimate, domestic cityscape has emerged."
The High Line Blog: "Recent Artworks in Our Neighborhood" (read full article here)
"Since the first section opened to the public in 2009, the High Line has inspired many in the West Chelsea community to install murals, sculptures, and other works of art around the High Line.
"SaportaReport: "The High Line and the BeltLine — two parallel projects bring new life to cities" (Read full article here)
"The parallels are striking - an unused rail line being transformed into a green, public space. In Atlanta, it's the BeltLine. In New York, it's the High Line..."
MHN Online: "Museum-Quality Sculpture to Grace NYC Apartment Property" (Read full article here) (Download)
"New York—Equity Residential reports it developed Ten23 Apartments, its new apartment community adjacent to High Line Park in the Gallery District of Manhattan's coveted Chelsea district, with an eye toward redefining luxury residential living. To further set the building apart from others, Equity Residential has unveiled at the property a 23-foot, museum-quality sculpture created by internationally renowned artist Charlie Hewitt..."
Bisnow: "Man of Steel" - Coverage of Charlie's Hewitt's Urban Rattle! (Read full article here)
"Recently, we stopped by Equity Residential's luxury Ten23 in Chelsea, where artist Charlie Hewitt was installing "Urban Rattle," a 23-foot-high, 650-pound sculpture on the building's second floor...."
CityBiz Real Estate: "23 Foot Sculputre Unveiled at Ten23 Apartments in Chelsea" (Read the full article here)
"Equity Residential has unveiled a 23-foot sculpture created by artist Charlie Hewitt at Ten23 Apartments, Equity Residential's newly developed rental property in Manhattan's Chelsea neighborhood. Entitled "Urban Rattle," the 650 pound steel sculpture was created to blend with its surroundings and was inspired by the 1980's graffiti art culture currently showcased in museums..."
Annnik La Farge, author of On The High Line, on Emily's role in bringing artist Charlie Hewitt's sculpture, "Urban Rattle" to TEN23 and the Highline on her blog Livin' The Highline (Read here)
Artist Press: "A serrated, club-like form recurs in Mr. Hewitt's prints, as do broken ladders and ice. Like the Surrealist, who loved to assemble unrelated objects in apparent disorder, he jumbles odd assortments without regard to scale or structure. Yet everything is suspended in an artificial equilibrium, with tension and dissolution vying for supremacy." Helen A. Harrison, New York Times, April 9 2000
"All of Charlie Hewitt's art is at once playful and serious, a rare quality it shares with the work of only a handful of other artists: Alexander Calder, Joan Miro, Paul Klee, Pablo Picasso, and Hewitt's mentor Phil Guston come first to mind." Edgar Allen Beem, art critic, 2010
Artist John D'Agostino in the New York Times: click here to read
EFA worked with artist John D'Agostino to install works from his series"Empire of Glass" in Ten23. Here is an article about Ten23 in the New York Times.